Gasolina Magazine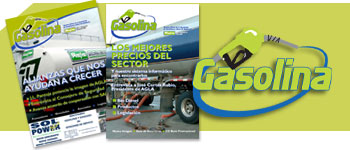 Gasolina is the official magazine of our Association. It is published quarterly and is given out to all the deregulated petrol stations and those operating under a brand in Andalucia and Extremadura.
This is a communication media aimed at entrepreneurs in our industry, that touches on all issues pertaining to AGLA but also provides updated information on the fuel sector, legal aspects, market news and other issues related to our companies.
The magazine is high quality both in desing and printing; all pages are printed on glossy paper, full-colour, in a practical and easy to browse format. It is an ideal medium for publishing all types of services and products relating to our field.